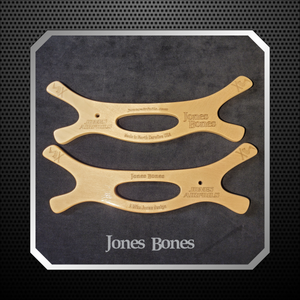 Arrr mateys! Jones Bones are here!
Today is the day! You can purchase Jones Bones here: Jones Bones
For initial launch we are limiting these to 2 Bones per customer to give more people a chance. As more Bones are finished and enter inventory, this restriction will be lifted and volume discounts will be activated. This way we can offer them to you as soon as possible. Bones may go out of stock temporarily if sales volume is high, but will be replenished soon thereafter, so please keep checking back. If you anticipate a future volume order, reach out to us on our contact page. 
COMING SOON: Have us personalize your Jones Bones with your name laser engraved
---